Why Aacess Tough Doors?
Feel of Wood with Strength of Steel
Our doors are designed to resist scratches, maintaining a pristine appearance over time.
Engineered to resist termites, ensuring durability and a long lifespan.
Fabricated to prevent water ingress, safeguarding your space efficiently.
Resistant to light chemicals, enhancing its durability and longevity.
Assessed and confirmed to withstand specified degrees of fire exposure.
Leveraging advanced Japanese technology for impeccable product quality.
Withstands various weather conditions, guaranteeing a long-lasting performance.
Utilizing high-quality imported raw materials to ensure premium product output.
Designed to require minimal maintenance, saving you time and effort.
Crafted to be reusable, promoting a sustainable and eco-friendly approach.
Built to last, offering a durable solution for your safety and aesthetic needs.
Environmentally friendly, supporting the cause of sustainability.
Professional Installation
Ensuring a smooth and professional installation process for optimal results.
Committed to delivering your choice of doors within the stipulated time frame.
Our products undergo stringent quality checks to assure unmatched quality.
Offering custom build solutions to meet your specific requirements and tastes.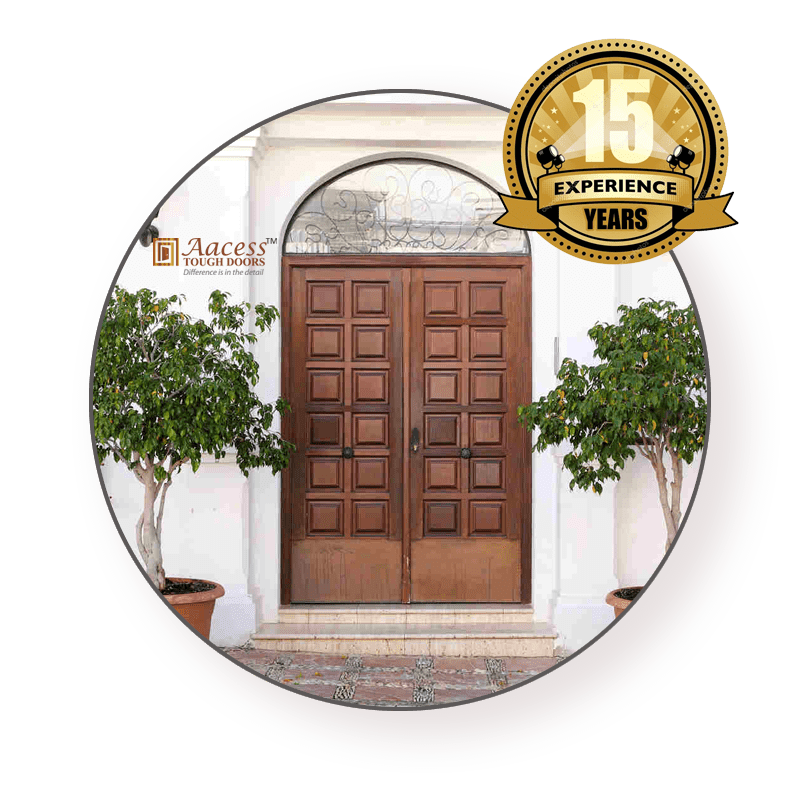 About Aacess Tough Doors Pvt. Ltd.
Aacess Tough Doors Pvt. Ltd. is engaged in manufacturing economically designed range of Doors, Windows, Partitions and Portable Cabins. We offer installation services to our clients with highest degree of professionalism. Redefining the manner in which our products are perceived, we have successfully worked to change them into pieces of art. Our spectacular range of Industrial Doors, Commercial Doors, Metal Doors, Metal Windows, Portable Partitions…
What our clients are saying?